Foo Fighters Under Pressure Queen cover Dave Grohl on drums live 2018







https://youtu.be/DjveILk31dA
ПОХОЖИЕ ВИДЕОРОЛИКИ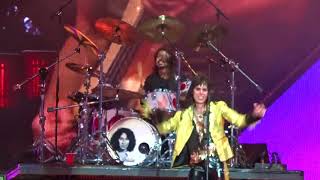 1 нед. назад
I do not own the music and do not earn any money by publishing this video. I only publish because I love the music and want to share the marvelous moment I lived during the concert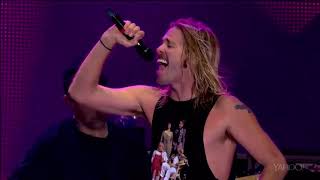 8 мес. назад
Live At New Orleans Voodoo Fest 28 october 2017.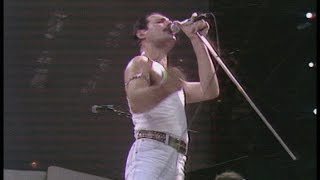 3 г. назад
This is the absolute ULTIMATE experience of Queen's set at LIVE AID, this is the best video mixed to the absolutely superior stereo radio broadcast. This vastly superior audio mix takes a huge dump on all of the official mixes. Best viewed in 1080p. ENJOY! ***MAKE SURE TO READ THE DESCRIPTION*** 00:36 - Bohemian Rhapsody 02:42 - Radio Ga Ga 06:53 - Ay Oh! 07:34 - Hammer To Fall 12:08 - Crazy Little Thing Called Love 16:03 - We Will Rock You 17:18 - We Are The Champions 21:12 - Is This The World We Created...? Short song analysis: - "Bohemian Rhapsody": Although it's a short medley version, it's one of the best performances of the ballad section, with Freddie nailing the Bb4s with the correct studio phrasing (for the first time ever!). - "Radio Ga Ga": Although it's missing one chorus, this is one of - if not the best - the best versions ever, Freddie nails all the Bb4s and sounds very clean! Spike Edney's Roland Jupiter 8 also really shines through on this mix, compared to the DVD releases! - "Audience Improv": A great improv, Freddie sounds strong and confident. You gotta love when he sustains that A4 for 4 seconds! - "Hammer To Fall": Despite missing a verse and a chorus, it's a strong version (possibly the best ever). Freddie sings the song amazingly, and even ad-libs a C#5 and a C5! Also notice how heavy Brian's guitar sounds compared to the thin DVD mixes - it roars! - "Crazy Little Thing Called Love": A great version, the crowd loves the song, the jam is great as well! Only downside to this is the slight feedback issues. - "We Will Rock You": Although cut down to the 1st verse and chorus, Freddie sounds strong. He nails the A4, and the solo from Dr. May is brilliant! - "We Are the Champions": Perhaps the high-light of the performance - Freddie is very daring on this version, he sustains the pre-chorus Bb4s, nails the 1st C5, belts great A4s, but most importantly: He nails the chorus Bb4s, in all 3 choruses! This is the only time he has ever done so! It has to be said though, the last one sounds a bit rough, but that's a side effect of belting high notes for the past 18 minutes, with nodules AND laryngitis! - "Is This The World We Created... ?": Freddie and Brian perform a beautiful version of this, and it is one of the best versions ever. It's both sad and hilarious that a couple of BBC engineers are talking over the song, one of them being completely oblivious of the fact that he is interrupting the performance, on live television... Which was being televised to almost 2 billion homes. All rights go to their respective owners! -----Copyright Disclaimer Under Section 107 of the Copyright Act 1976, allowance is made for fair use for purposes such as criticism, comment, news reporting, teaching, scholarship, and research. Fair use is a use permitted by copyright statute that might otherwise be infringing. Non-profit, educational or personal use tips the balance in favor of fair use
1 мес. назад
Dave Grohl and his 9 year old daughter teamed up for a cover of Adele that brought down the house. Dave Grohl regularly has special moments during Foo Fighters shows but this was one for the books. Get official Rock Feed merchandise here: https://represent.com/store/rock-feed Want to support Rock Feed AND get cool stuff?! Sign up to http://patreon.com/rockfeed to send us your viewer questions, get access to exclusive live streams, and special items like posters and mugs! SUBSCRIBE: http://bit.ly/1OgssY1 Follow Rock Feed: Website: http://www.rockfeed.net Facebook: https://www.facebook.com/rockfeedofficial Twitter: https://www.twitter.com/rockfeednews LISTEN TO MY BAND. The song in the intro is from Brian Storm's band "One More Slice". The song is "Lifetime". Listen here: https://www.youtube.com/watch?v=wJ7AFSjXaL0&list=PLwp7P8pICiqrghOlr9RA1zwYF3KLamJkB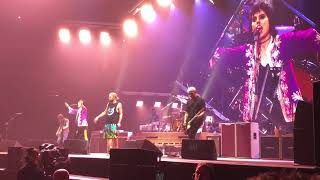 7 мес. назад
Taylor Hawkins & Luke Spiller (the Struts) on vocals, Dave Grohl on drums.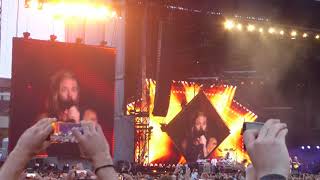 2 нед. назад
Cover of a Queen/David Bowie-classic. Tourdates and more on: https://foofighters.com/ https://www.facebook.com/foofighters/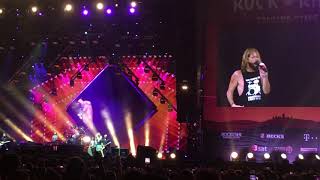 3 нед. назад
Dave senza voce e quindi tocca a Taylor (stupendo)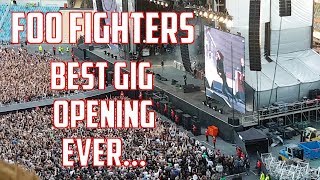 3 нед. назад
Foo Fighters live at Ullevi, Gothenburg, Sweden 5/6-18 - Best intro ever! So, just thought I'd share this - perhaps the funniest opening of a rock concert ever. If you don't get it, last time Foo Fighter played in Sweden, in this very arena, Dave Grohl fell off the stage and broke his leg... and came back to continue the show. So this opening is just epic, unique and well I guess it takes Foo Fighters to do something like this. I just hope youtube will keep the video up so it doesn't get deleted. Short review of the full show: The first openers was Frank Carter & the Rattlesnake - kick ass hard rock to metal and considering they opened the show they really got the audience going by a strong and solid performance and great audience contact. Second out was Goat, described as Swedens most secretive band. They perform in outfits and masks that makes them anonymous and their music is not mainstream - kinda progressive psychedelic world music. Personally I loved their performance but the audience didn't really turn on. And then Foo Fighters - a great rock and roll show full of humour, love and surprises. They really gave it all and I loved every minute of it... just a fantastic show by a really good band. Foo Fighters setlist: All my life Learn to fly The pretender The sky is a neighborhood Rope Sunday rain My hero These days Walk Another one bites the dust Imagine/Jump Blitzkrieg bop Under pressure Monkey wrench Wheels Breakout The line Dirty water Run Best of you Encores: Times like these Generator Everlong If you liked this video please do subscribe to Have Guitar to support me. Live concert videos is not what I usually publish here but... please do sub. Thanks goes out as always to all you who do subscribe! Why don't you Follow Have Guitar! on social media: Twitter: https://twitter.com/HaveGuitar1 Instagram: https://www.instagram.com/haveguitar/ Facebook: https://www.facebook.com/fretnothaveguitar/ Contact: admin *AT* haveguitar.com (turn that into a regular email adress ... did this to avoid spam!) Have Guitar! Website: http://haveguitar.com/wp/ And don't forget - Fret Nut... Have Guitar! Recorded with a Sony FDR-AX100 and edited in Magix Movie Studio Platinum 14.
3 нед. назад
Under Pressure Cover - Foo Fighters - Rock am Ring 03.06.2018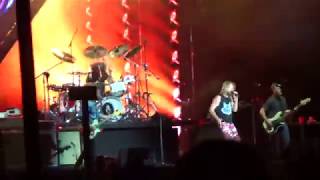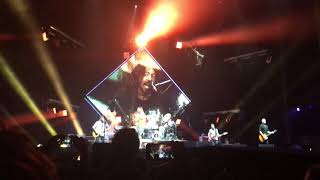 5 мес. назад
Taylor Hawkins on lead vocals, Dave Grohl on drums.